Everything corresponds to a

research,

to the need to quench the

uneasiness,

the

yearning

to

live
A personal glance upon what surrounds us, and cogito ergo sum become basic tools for knowledge, and for interpreting our own, subjective reality. But the aura of an artwork is only perceived by an act of communication enacted by a ritual. My main concern is to lead the observer to an unexpected, and perhaps unsettling emotional experience. To be able to convey the emotion of creation and let the observer, personally interpret it in a private and unique way.
Graduated in biology and specialised in embryology, she has always been interested in art, and in 2019 she intensifies her devotion, deciding to set her own studio focusing exclusively in sculpture. She studies drawing, painting and ceramics, and she has attended several workshops by international artists like Shinobu Hashimoto, Willy Van Bussel and Jeff Shapiro.
I throw or hand build my pieces. I use stoneware or porcelain sometimes glazed or in natural finish, depending on which feeling I want to evoke. Stoneware allows a variety of textures, while porcelain conveys an ethereal purity and lightness.
Light and shadow are important in my work; to me, space, the void, are as revealing as matter and volume, providing every piece a unique character and a genuine form.
1º Individual exhibition ESSENCES
La Mercè EMA Cultural Center in Girona. April 2015
Individual exhibition ESSENCES
Bisbalceram. Corçà. September 2015
2º Individual exhibition IRIS
La Mercè EMA Cultural Center in Girona. October- November 2016
Collective exhibition XII INUND'ART FESTIVAL 2017
House of Culture of Girona. June 2017
Selected by the III EDITION PREMI ART EMERGENT SABADELL 2017
Academy of Fine Arts of Sabadell. December 2017 – January 2018
Selected by the 38th CICA AWARD EDITION 2018 L'Alcora International Ceramics Competition
Alcora Ceramics Museum. The Alcora (Castellon). June 2018 – September 2018
Selected by the VI EDITION OF THE CONTEMPORARY SCULPTURE AWARD FUNDACIÓ VILA CASAS
Can Mario Museum. Museum of Contemporary Sculpture. Palafrugell. June – November 2018
Selected by the 19º ESPLUGUES CERAMICS BIENNAL ANGELINA ALÒS
Can Tinturé Museum. Esplugues de Llobregat. October 2018
Selected by the XV INTERNATIONAL BIENNIAL OF ARTISTIC CERAMICS AVEIRO 2021
Museum of the City of Aveiro. Portugal. October 2021
PUBLIC AWARD at the 20th ESPLUGUES CERAMICS BIENNAL ANGELINA ALÓS
Can Tinturé Museum. Esplugues de Llobregat. October 2021
Group exhibition VISIONS OF A COLLECTIVE. CONTEMPORARY CERAMICS
The Sala-Centre of Contemporary Art of Vilanova i La Geltrú. September - November 2022
Selected in the INTERNATIONAL CERAMIC COMPETITION-CAROUGE 2022- Bling-Bling?
Carouge Museum. Suisse. September - December 2022
Collective exhibition POST-CREATIONS of the artists awarded in the 20 Esplugues Angelina Alós ceramic biennial
Association of Ceramists of Catalonia - October 2022
Individual exhibition MIRADES in the Space "La peixera" Terracotta Museu de La Bisbal d'Empordà.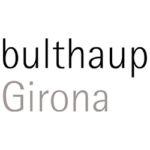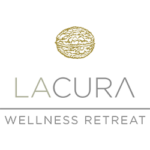 Contact
Get in touch with me
If you have any doubts, you can contact me through the following form.